WHITE NATIONIST Biography of John de Nugent
Remarks:
Mr. Gold and Sergeant Botty were thinking of the Captain Alfred Dreyfus case of the 1890s, when the French military convicted a Jewish officer (later 'exonerated" under massive Jewish pressure) of spying for the Germans.
"La dégradation du capitaine Dreyfus": His sword is broken, and his buttons, medals and rank insignia are ripped off, signifying the ignominy of his treason. Dreyfus spent years on Devil's Island before Jewish pressure groups and money "sprang" him.
Captain Gold is implying, apparently, that I was not the only "antisemite" on this small team, and/or that Botty was warning him that the whole French ship was "antisemitic."
Years later, in the 1990s, when I made a good-faith effort to try dialogue with various Jews to ask them why their Jewish leadership was destroying America's culture, racial balance and our standing in the world, I also contacted this captain, my former commanding officer, who had mostly been decent toward me, and had recognized my merits with three "meritorious" promotions (that is, ahead of schedule) — to private first class, lance corporal and corporal within about one year.
I did tell him that I was in treatment. It was for years of violent sexual abuse.
I am proud that, unlike millions of other sexual abuse victims, I did have the COURAGE to seek treatment. (The chemicals I tried for years were of no benefit for my issue, which was not chemical in nature, and I discontinued them. The nightmares ended only when I got therapy, horribly painful therapy, and not pills.)
It is not true, as Mr. Gold apparently insinuates, that the Marine Corps 'invited me to leave' by any kind of dishonorable discharge. He had given me excellent "proficiency and conduct" ratings at first, and promoted me from private to private first, class, to lance corporal, to corporal, in a matter of months.
However, after my political views became widely known, he transferred me to an all-black supply unit, also located at Anacostia Naval Air Station, Washington DC.
I was shocked at this abuse of power. Descended from early settlers to this country in 1636, I was now the victim of a Russian Jew who had ruined my chances of advancement in the Marine Corps, where my father before me had fought at the famous battle of Iwo Jima in WWII and had been a captain in the Korean War.
I therefore obtained an inter-service transfer to get OUT of this all-black unit, where BTW I was under the supervision of a Jewish sergeant who kept goading me to make 'racist remarks' by asking "Gawd, don't you think these jungle bunnies are stupid?") to the Virginia Army National Guard, where in an infantry company in Winchester, Virginia I became "company guardsman of the year" in my first year there, 1980. Among other achievements, I shot expert on the 45-cal. pistol range and I crossed the finish line as the first enlisted soldier (third over all) in a battalion-level, i.e. 600-man, twelve-mile march — AFTER DOING AN ALL-NIGHT GUARD DUTY. The officer who chose me for this award was our company commander, Captain John Holt.
***
Feeling ostracized and under-utilized there, de Nugent then requested an "inter-service transfer" to Company A of a Manassas, Va. infantry battalion of the Virginia Army National Guard (which later served in the Iraq war after 2003 and suffered fatalities). He was promoted to sergeant in this company and was named "Guardsperson of the Year" for 1980 by his commanding officer (also a former Marine), Captain John Holt[36]. He was also "human relations NCO" in this unit. In the year 1981 he left the Active Reserves, as allowed by his enlistment contract (a "90-day active duty" special contract to attract college men that was in effect in 1977), and was honorably discharged from the inactive reserve in 1983.
De Nugent then requested an "inter-service transfer" to an infantry unit of the Virginia Army National Guard, where he was named "Guardsperson of the Year" for 1980 by his commanding officer, Captain John Holt. He left the Active Reserves in 1981 and received an honorable discharge in 1983.
De Nugent maintains close ties of communication and comradeship with both many active-duty and former Marines and US Army and reserve soldiers.

In 1981 de Nugent graduated from Georgetown University in Washington, D.C.
He earned a 3.702 average, immatriculating with the designation magna cum laude (in Latin, "with high honors"). He was also admitted to the national honor society known as Phi Beta Kappa (for the top ten percent of the class, provided hard-science courses are also taken). He had majored in German and minored in French.
.
.
Phi Beta Kappa certificate
.
Phi Beta Kappa key to wear with a suit 
He led a Stormtroop demonstration in full uniform, with swastikas, brown shirt, black pants and motorcyle helmet — the uniform of the NSWPP stormtroopers — on the campus of Georgetown University in full view of his fellow students and  professors in 1979, protesting "gay rights," losing thereby a Marine Corps officer career and being in the end disinherited by his millionaire father.
.
Teaching American accent to foreign scientists and doctors and to dialect speakers
De Nugent taught clear American accent to Japanese, Chinese and Indian professionals (M.D.s, Ph.D.s and researchers)in the Boston, Massachusetts and Providence, Rhode Island areas who were associated with Harvard University (as graduate school students or "post-doc" researchers at Harvard-affiliated "teaching hospitals"), at the John F. Kennedy School of Government and Harvard Business School, and he taught students enrolled at the Massachusetts Institute of Technology ("MIT"), especially at the MIT Sloan School of Management).
He also taught standard American accent (1997-2004) to speakers with heavy New England accents.
* * *
This was a National Public Radio interview, conducted on August 21, 2003 by Liane Hansen of NPR with John de Nugent on softening the the Rhode Island accent:
AUDIOFILE http://www.npr.org/templates/story/story.php?storyId=1399499
* * *
This August 2003 Providence Journal article on the same topic was also picked up by a wire service and run nationwide:
Archive for Sunday, August 17, 2003
Teaching Rhode Islanders to 'Tawk' Right
(source: http://articles.latimes.com/2003/aug/17/news/adna-ri17)
By Brooke Donald
August 17, 2003 in print edition A-17
John de Nugent is standing in front of his class with one thing on his mind, the letter "r."
He'll eventually tackle the other letters and sounds that elude his students, but for now, he tucks his chin, grits his teeth, shakes his head back and forth, and growls like a dog.

"Grrrr," repeat his students, completing their first lesson in how to reduce the Rhode Island accent. The three-hour course, "The Great Rhode Island Accent Reduction Program," is designed to help Rhode Islanders put the "r" back in the "cah" they drive and take the "aw" out of their morning cup of "kawfee."

With any luck, they'll also soften the "aa" in "god" and restore the "th" to "that."
"It's not veel smott to tawk with a Rho Dyelinn accent around othaa people," de Nugent chided. [etc.]
He also worked very intermittently from 1981-2004 as a high school substitute teacher in the states of Virginia and Massachusetts and on a longer-term assignment in Coventry, Rhode Island.
A note left for him by three pupils at Swampscott Junior High School, Massachusetts (on Massachusetts Bay) in October 1996.
Academic conference organizer
In 2003 de Nugent organized an academic conference on the topic of a possible "axis Paris-Berlin-Moscow" of three nations which in 2002- 2003 were overtly opposed to the Iraq war policies of George W. Bush — France under its then president Jacques Chirac, Germany under its then chancellor Gerhard Schroeder, and Russia under its then president  Vladimir Putin. (President George W. Bush had claimed that Iraq under Saddam Hussein possessed or was building "weapons of mass destruction," a claim disproved after the US invasion.)
De Nugent deeply resented the media-induced 2003 wave of francophobia (largely inspired by FOX Cable News under owner Rupert Murdoch), which accused the French at that time of being too "cowardly" to join the US invasion, and of having "forgotten D-Day." Comedians who never served in the military at all such as Jay Leno of the Tonight Show and especially Dennis Miller joked that the French were "cheese-eating surrender monkeys." French fries were renamed "freedom fries" and french toast as "freedom toast." In 2004, Democratic presidential nominee John Kerry was lambasted by the Republican Speaker of the House Tom DeLay of Texas (now awaiting sentencing for corruption) merly for being able to speak French.
Schroeder, Putin and Chirac in 2003
Outraged at Bush policies and French-bashing, John Henry Nugent (birth name) changed his name legally in Smithfield, Rhode Island probate court on April 1, 2004 from the anglicized version ("Nugent") back to the original Norman-French name of his ancestors, "de Nugent":
In further reaction to George W. Bush policies, de Nugent also organized an academic conference, held at the Rhode Island School of Design (RISD) under the auspices of the Alliance Francaise of Providence, Rhode Island.
Participants included Valerie Schmidt of Boston University, Sergei Khrushchev of Brown (son of the former Soviet leader: http://en.wikipedia.org/wiki/Sergei_Khrushchev), and others.
This was the Invitation from the Alliance Francaise: [De Nugent's racial and political views were not a topic at this conference, nor were they known to any of the other participants, or to the Alliance president, Dominique Grégoire.]
* * *
Arts de Vivre: Alliance Française de Providence
Sun, Oct 26, 2003 12:00 pm (Fair/Festival)
Location RISD auditorium on the Providence River
Start Time 12:00pm Cost $5 More Info 272-6243
www.frenchri.com Sponsor Alliance Francaise de Providence
Description
At 12:00 noon a great debate: the future of Europe/US relationship with a distinguished panel:
Doctor Sergei Khrushchev- Watson Institute Brown University
Sergei Krushchev (in the year 2010)
Norbert Hedderich, PhD – Head of the German Department at URI [University of Rhode Island]
Dr. Catherine Kelleher of the Naval War College – Under-Secy. for Europe in the Clinton administration.
Catherine Kelleher
Dr. Jolyon Howorth, Jean Monnet professor on European political science Bath University (England), visiting prof. at Yale (03/04)
John de Nugent – Director Accentia.org
Dr. Vivien Schmidt of Boston U. will moderate the debate.
Audience participation is welcome.
At 5:30 pm : chamber music concert with the Orchestre de Musique de Chambre francais will play pieces by Ravel, Leclaire and Vivaldi ("The Four Seasons").
Other events will take place during the entire day starting at 10:00 am with the firing of muskets by the Regiment Bourbonnais in French uniforms from the Revolutionary War period.
You can also call (401) 272-6243 for reservations!
We hope many can attend!
* * *
.
Construction work
Near Aix-en Provence in the south of France in 2004, de Nugent learned first-hand by labor under an expert mason the construction of the foundation of a 5,000 square-foot one-story house (made, very unusually for that arid area, of wood). This work included the making of concrete and the filling of cinderblocks;  the building of the cinderblock foundation walls, the preparing of the concrete rebar floor, the insulation of the walls and the building and waterproofing of a large cinderblock basement.
"White nationism"
John de Nugent's career in white nationism began in 1978. He was assigned as part of his major in German at Georgetown to read some passages from Adolf Hitler's Mein Kampf dealing with Hitler's views of the Jewish question.
Perceiving parallels to the situation in the United States of the 1970s, de Nugent visited the Arlington, Va. headquarters of the National Socialist White People's Party, founded in 1967 by former US Navy commander George Lincoln Rockwell (another quasi-Rhode Islander) but headed after Rockwell's 1967 assassination by Matt Koehl, a former Marine who now directs the Wisconsin-based "New Order."
Former US Navy Commander George Lincoln Rockwell; he was assassinated in 1967, part of a series of FBI-related assassinations in the Sixties (including Malcolm X, John and Robert Kennedy and Martin Luther King)

After some activism with the NSWPP, de Nugent met Dr. William L. Pierce in 1981, a former physicist and chairman of the pro-white National Alliance.
He wrote several articles on recruiting new members for the National Alliance, spoke at the 1983 NA convention in Chicago and chatted with fellow speaker Robert Mathews after his incredible speech about being men.
He also moderated the 1984 NA convention, and built a rapidly growing "Washington-Baltimore Unit" of the NA.
He left the NA on good terms in 1984, viewing it however as lacking both 1) a true religious base and 2) an adequate number of women members for a viable long-term movement.
In 1985 de Nugent worked with former West Point graduate and lawyer Gary Gallo of Maryland (now a practicing medical doctor) to raise funds for the legal defense of Bernhard Goetz, a white New York subway crime victim who shot several young blacks who had threatened him in the New York subway with a sharpened screwdriver.
In 1986 he worked with Hans Schmidt, a former member of the Waffen-SS division "Leibstandarte Adolf Hitler" (and later a successful manufacturer and restaurateur in California) on a project for German-American heritage in Washington, D.C.
A video tribute to the Waffen-SS
From 1987-1992 de Nugent was an independent contractor who promoted the use of revocable trusts by those who wished to leave a bequest to Liberty Lobby, a Capitol Hill-based "populist" organization founded and run by publisher Willis Carto.
A 1970s photo of Carto, a descendant of one of Napoleon's generals named Carteau
Around July 1989 de Nugent moved to Metairie, Louisiana to study the electoral victory of pro-white State Representative David Duke, staying in Louisiana until the late spring of 1990, and was in a relationship 1989-91 with one of Duke's former lady friends.
David Duke in the 1990s
In June-August 1990, de Nugent, using the campaign name "Jack Nugent," ran in the Republican primary for Congress in the Sixth District of Tennessee, south and east of Nashville, on a pro-white platform. He achieved 26.7 percent of the vote, albeit de Nugent suspects that massive electronic vote fraud denied him an outright victory on primary day, August 10, 1990. He received extensive local publicity and references to his race were made by Time and the op-ed page of the New York Times.
.
WMZ-TV, Nashville, the then largest TV station in Tennessee, seen also in Alabama and Kentucky, broadcast stories constantly about the race.

***
De Nugent wrote a Texas friend named Ray:
As for the sheriff race today, well, let me tell you, Ray, about the kind of man I was in 1990. When I ran for Congress in 1990, in Tennessee, I was a "damn yankee" (northerner) and from microscopic Rhode Island! –  who had barely set foot in that southern state and yet wanted to be their congressman. Absurd to even dream that way!
Rhode Island ("RI") in the upper-right of this map is a tiny state, 35 miles east-to-west and 60 miles north-to-south, no bigger than Armstrong County in Pennsylvania where I am running for sheriff today.  Tennessee ("TN") in blue, lower-right-middle, is a true southern tobacco and cotton state that was home to President and war hero Andrew Jackson, to Confederate cavalry hero Nathan Bedford Forrest, to Memphis barbecue and to Elvis Presley. It was a segregated southern state and Martin Luther King was assassinated here in 1968.
Statue of Nathan Bedford Forest, a brilliant and fierce Confederate cavalry general, in Memphis, Tennessee, with myself and Margi in November 2008
BUT in Tennessee just 50 signatures were enough to put me on the ballot, and the district was 92% white, and most off all southerners have been overtly racial in their identity since the six-state Confederacy broke away from the US in 1861.
In 1990, however, it was exactly like a Protestant Orangeman from Ulster waving a Union Jack wanting to become the prime minster of Catholic Ireland! He would be seen as an invader and traitor on your soil! And me not even a former Klansman and thus at least a southerner — but instead a "Nazi" and thus a kind of "Germanized" American — mentally a foreigner as well as a damn-yankee!
And yet off I drove from New Orleans, alone, alone, alone, in a decrepit, unreliable 1980 Oldsmobile diesel car, and drove up from Louisiana (where I had learned all I could about pro-white candidacy from David Duke), I arrived in Nashville, got the papers to file for US Congress, and then went to the supermarket near my motel in Murfreesboro to get 50 signatures in the boiling summer sun of Tennessee, all alone.
.

.
Why all alone? Why? There was NO "movement" at all in Tennessee, no Klan, no National Alliance, no Nazis, nobody. Zero activism.
And yet I ended up as I did, either winning the Republican primary (we cannot know due to the vote fraud), or I came very close, in a state I was NOT FROM, a damn yankee northerner in a southern state, with the wrong accent, and no local support. What does a nerd like [a critic of mine, and a mathematician] know about running for office, the money needed, the organization, the willingness to be ridiculed, defamed and threatened?
John de Nugent Presidential Video 1A (9:58 to 19:02 )
Did [my critic] ever have a millionaire approach his manager with a $10,000 under-the-table money offer in the last, desperate week of a campaign so as to set him up for arrest by the Tennessee Bureau of Investigation?
I am that same man today as I was then, Ray — but stronger, wiser, sadder, better prepared, and more full of hate to the death for the psychopathic Jew genociders.
There is just one way I am getting my feet wet this time…. in having adequate time, unlike Tennessee. I got to Murfreesboro, Tennessee in June 1990 and the election was in August, less than three months.  But November is still a good ways off [written in April 2013] and I can actually plan this thing out.
***
…..US Holocaust Museum opening in Washington DC 1993
On April 22, 1993 the President of the United States, Bill Clinton, the President of Israel, Chaim Herzog, and Nobel Laureate Elie Wiesel inaugurated the US Holocaust Memorial Museum.
(Screenshot)
John de Nugent organized, in cooperation with the US Park Service, a large demonstration to shout out a very loud protest across the street against the criminal Holocaust fraud as these three men spoke. Both Clinton and Wiesel, it was reported to him later, departed from their prepared remarks to add "And it is because of people like that" [his protest group] that we need this museum" …. so there is no more hate, etc.
Here is the full article (click on the images to expand them) on this event found in the April 30, 1993 Washington City Paper, but  distorted, slanted and sarcastic throughout, and containing one ludicrous lie against JdN — claiming one of his protest chants actually was "Jewish communist cannibals!" Cannibalism is the one accusation he has not yet levelled at the Jews.
Key excerpt, describing JdN speaking at a rally the night before the Holocaust Museum protest:

About 30 demonstrators came, and facing the "dignitaries" across the street, shouted the slogans JdN was bellowing out, such as "the Holocaust is a lie, the Holocaust is a scam!" and "Isra-el – go to hell!" A few feet away were four JDL thugs, but police and a fence separated them from the protesters.
.
Glancing over at approaching mounted US Park Service police  — with a Black author named Daryl Davis, then writing a book on the Klan.
(Btw, the Museum costs millions a year in annual expenses for its upkeep and generous salaries of museum officials. http://www.historiography-project.com/jhrchives/v13/v13n2p31_ushmm.html)
…..Writer
From 1992-2004 de Nugent also wrote occasional articles on pro-white or anti-Zionist topics for various publications, including the Washington, DC bimonthly history magazine The Barnes Review. Three of the most noteworthy were on 1) Adolf Hitler's "Madagascar Plan" to resettle European Jewry on that huge French colonial island; 2) "Kennewick Man," the skeleton of a white man from 7,000 BC found in 1996 in Washington State, which Amerindians sought in vain to have destroyed; and 3) "The Great Patents Heist," the Allied seizure of thousands of vital German patents after 1945.
On April 20, 2005 de Nugent returned from a year working and writing in the south of France to Washington, D.C. to become a writer occasionally for the weekly newspaper American Free Press http://www.americanfreepress.net ….
.
.
….and a principal writer for The Barnes Review magazine (http://www.barnesreview.org), of which he was the associate editor from 2005-06. (See many of his articles for that bimonthly periodical here: http://www.democratic-republicans.us/solutreanism/important-info/important-articles-and-threads)
De Nugent was the main translator (from the German) of a 55-page review by German historian Udo Walendy of Nobel Prize winner Alexander Solzhenitsyn's harrowing and appalling 2002 book Two Hundred Years Together (a book still not  translated into English). The 600-page Solzhenitsy book deals with Jewish involvement as torturers and death camp administrators in the death of 40 million Russians under communism.
De Nugent also translated many articles from German and French, including his work, often working together with translator-linguist Margaret Huffstickler, on the French-language memoirs of General Léon Degrelle of the Waffen-SS. http://www.barnesreview.org/index.php?main_page=document_product_info&cPath=89_110&products_id=497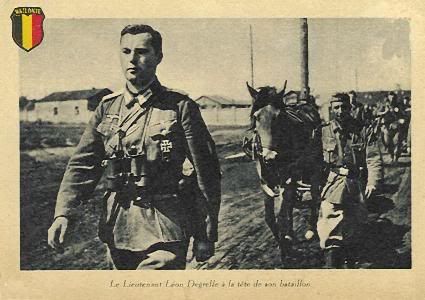 In the summer of 2006 he spoke in Barcelona, Spain, in the Spanish language, on the topic of psychopaths in politics and  Jewish psychopaths. His audience consisted of white nationist publisher Pedro Varela and his many followers.
.
Book publisher Varela in 2006, arrested for the content of books he sold on Jewish power
In March 2007 de Nugent spoke in Germany, in German, to gatherings of the prominent German pro-white activists Gunter Deckert and Manfred Roeder…..
De Nugent, left, and Roeder, center, with a Munich comrade.
…and met with Vincent Reynouard, the French revisionist then living in Belgian political exile (recently released from French prison)….
Reynouard leaving a court session in France
….and conferred with David Duke, who had become a prominent pro-white writer after his political career had ended. In April 2007, he spoke in East Lansing, Michigan to a gathering organized by young activist Evan Thomas.
JdN, translator-singer Margaret Huffstickler, Canadian civil rights leader Paul Fromm of Ontario, and Evan Thomas
In 2007 he began posting on a discussion "thread" called "Apocalypse of the Psychopaths" on an originally libertarian forum called "LibertyForum.org." The thread grew by April 2011 to 86,000 views. In early 2008 he began posting also actively on several other pro-white fora such as ThePhora.net, Stormfront.org and eNationalist Forum. His thread on Stormfront (also called "Apocalypse of the Psychopaths") grew by December  2011 to 290,000 views, when it was suppressed by the hostile owner, Don Black.
De Nugent also began speaking out in 2007 online about his childhood experience of being molested and the need to face painful truths.
In October 2007 de Nugent was a major speaker at the anti-Zionist conference "No More Wars for Israel" in Irvine, California, and helped secure new venues after several hotels refused to host it.
In February 2008 de Nugent moved to greater Pittsburgh, Pennsylvania, an area he considered ideal for pursuing further pro-white activities. There he began preparing a possible re-entry into political life. He was joined there by other white activists, and through his writings and videos online began to become known worldwide in the pro-white community.
In August 2008 his thread "Apocalypse of the Psychopaths" (86,000 views) on Libertyforum,org disappeared when the entire forum was canceled. It featured the topic of ritual murder of white children by Ashkenazi Jews, based on the work (http://wwww.bloodpassover.com) of Israeli professor Ariel Toaff, son of the Grand Rabbi of Rome, Italy, Eli Toaff, who met with Pope John Paul II in 1987.
In November 2008, de Nugent, his then assistant and political asylum applicant Henrik Holappa of Finland, and his then fiancée Margaret Huffstickler all spoke at David Duke's beleaguered EURO conference in Memphis, Tennessee.
Interview in Memphis by Canal Plus TV in France (never shown, as so often)
In March 2009, five minutes after Holappa gave him the first installment of a large donation from Scandinavia, Holappa (http://democratic-republicans.us/henrik-holappa/) was arrested by Homeland Security (using three squad cars) on a claim he had overstayed his visa. Holappa, an outspoken foe of Muslim gang rape of Scandinavina women in his homeland, spent 87 days in solitary confinement before being expelled to Finland and placed on the no-fly list as a potential terrorist.
Three days later, the owner of the largest WN forum, Stormfront, banned de Nugent after a fiery exchange over charges by SF moderators that de Nugent — twice married and with two children — was a homosexual, an embezzler who would pocket funds for Holappa's defense, and "delusional,"all of which de Nugent vociferously denied.
In June 2009 de Nugent was interviewed by major media worldwide (Washington Post, ABC, CBS, NBC, FOX, and carried by BBC, CBC [Canada], etc.) in the wake of the James von Brunn shooting incident at the US Holocaust Museum in Washington, DC, after having had some telephone and e-mail contact with the alleged shooter.
In February 2010 de Nugent was featured in a Discovery Channel show entitled "Hitler's Mummies," which ridiculed his belief that there was a genocide of prehistoric whites of the Stone Age Solutrean culture in Ice Age North America. (http://democratic-republicans.us/jdn/television-coverage/)
JdN and the British Jew and Discovery Channel host Olly
"Solutreanism"
The Rock of Solutré, towering over a sunny vineyard in Burgundy (east-central France), where "Solutrean" artifacts from the Ice Age phase of the Stone Age were found in great number. De Nugent believes and began promoting after 2008 the theory of Dennis Stanford of the Smithsonian Institution in Washington, DC (and of esteemed anthropologist Robert Adovasio of U. Pittsburgh, and now Marymount College) that Ice Age Europeans were the first settlers of the Americas, not the American Indians, and that they came from the skilled Solutré culture of ancient Gaul (France).
De Nugent teaches that these early white "Native Americans" were largely wiped out much larger numbers of later-arriving Siberian "Native Americans," with the surviving white female captives taken by the Amerindians as their "squaws" after killing the male teenagers and adults. This would explain the surprising and recent biological finding by Canadian geneticists (see the British documentary "Ice Age Columbus" sold by the Discovery Channel) that many Amerindians east of the Mississippi carry white female genes, and Lewis and Clark, in their famous expedition, encountered fair-skinned and even light-eyed Amerindians, such as the Mandan tribe of Minnesota.
A horrifying scene from the Temple of the Warrior (in Mayan, Chichen Itza), AD 700: A blond man is being human-sacrificed by two ash-covered Mayan priests, color plate XXXI, page 320, from Thor Heyerdahl's American Indians in the Pacific.
Notoriety
In April 2010 de Nugent began publishing his blog also in French and German. On the Yahoo and Bing (Microsoft) search engines, the name "John de Nugent" rose to nearly three million hits (now artificially reduced by all three search engines).
In August 2010 the lead scientist at the Smithsonian on the Solutrean-North American Ice Age controversy, Dennis Stanford, upon invitation by a leftist blogger, issued an attack on de Nugent's ideas. De Nugent responded by saying Stanford was thus retracting his own stated views in the 2003 Discovery Channel/Channel Four [Britain] documentary "Ice Age Columbus" — and that this federal government employee was caving in to Jewish pressure and political correctness.
Starting in June 2010, volunteers from Alaska, California, Indiana and Canada joined de Nugent's staff and he decided to rework his original concept of a book to be entitled "Solutrea Arise" into over 15 videos, since Americans are now so visually oriented and reluctant to read large amounts of text.
In January 2012 he released the first of four "God videos," seeking to prove the existence of God and the afterlife, exploring the possibility of reincarnation and preaching that all humans will be judged according to their thoughts, words and deeds.
In July 2012 he completed the essential videos of the "Solutrea Arise "series and established a new website for the Eternal Solutrean Agency. He added a trailer to a video on the Israeli-NUMEC nuclear scandal in September, 2012. On Thursday, October 11, 2012, he began going door-to-door proclaiming the message of Solutreanism to his neighbors and the public.
.
[SEE ALSO the more general biography  http://www.democratic-republicans.us/about-john/wikipedia-biography-john-de-nugent and the history of federal harassment against JdN: http://www.democratic-republicans.us/about-john/two-bushes-and-obama-against-jdn]
…..Sign up for TheRebel.org!
.
The Rebel of Oz (Australia) is one of the top antizionist sites in the world! I blog there and post on their forum as well!
Registration on www.therebel.org is easy: Go to the homepage, and if you want the Rebel site to synchronise with your Facebook account, simply click on the Facebook button below the main picture. If you don't want to log in via Facebook, then click on the "sign up now, it's free" button, fill in your name, username, email and antispam code, choose an avatar (optional) and you're done.