===============JACKIE EVANCHO
This blond Pittsburgh girl has an almost supernatural voice:
I cannot think of a better illustration of the concept of an old soul than this kid. When she is high-five-ing with the adult singers, the adults actually look intimidated in her presence.
Only many lives of discipline can lead to such a human phenomenon — at this age. The voice is that of an advanced, 30-year-old vocalist!
On Oprah……see if this does not melt you — and give you goose bumps — at the same time. The bio is also very interesting after the hymn — "Pie Jesu"; her parents seem to be ensuring she grows up normal, and Jackie thanks God three times daily for her voice…..
A comment under this video was:
I am an atheist but this kid IS an angel. She makes me weep. Be well and happy, Jackie. Thank you for the pleasure you give us.
It reminds me of my favorite saying, from Alphonse de Lamartine:
"Man is a fallen god who remembers the heavens."
.
==============TYRANNY
.
I wonder what the Homeland Insecurity goons harassing me are thinking while they view this… : "This harassment is great! I really get off terrorizing a FELLOW Department of Homeland Security agent!"  ?
Real impressive — dragging a Vietnam vet outside in his underwear in 117-degree heat after you, all-macho, land on a DHS agent's front lawn in a Blackhawk helicopter….to terrorize his daughter, a fellow DHS agent!
How exactly can you SLEEP at night?
.
===============OBAMA-MAMA NUDIE PX ENRAGE LEFTIST PSYCHOPATH
.

A little reminder of how the liberal community showered honors on Obama in 2009, even a Nobel Peace Prize. (http://en.wikipedia.org/wiki/2009_Nobel_Peace_Prize) WTF?
I am proud that I was perhaps the first blogger anywhere, way back in 2008, as part of exposing the fraud that is Obama — a man totally unfit for the presidency for many grave reasons — to run the unbelievable nude pix of Barack Hussein Obama's disgraceful, slutty mother, Ann Dunham. In the infamous communist Frank Marshall Davis' porn novel Sex Rebel Black…..
Read about it and download it HERE: http://wikileaks.org/wiki/Frank_Marshall_Davis%27_Sex_Rebel:_Black,_1968 or here: File
….Barack's mother is described by her first name "Ann," her region being "the Midwest" and age "14″ (actually 17) and various orgies and three-somes are detailed.
Davis was unquestionably Obongo's biological father. And I have maintained this since 2008! (See my blog of November 22, 2008, found here – http://www.democratic-republicans.us/storm-front/back-to-the-white-way — and scroll down 7/8ths.)
.
Gee, I wonder why the black man Frank Marshall Davis, who had sex with "Ann" (Dunham), looks like the father of Ann Dunham's half-black son?
Barack looks clearly like both his mother Ann Dunhan, a Jewess, and his perverted father Frank Marshall Davis and not at all like the wide-faced, black-skinned Barack Obama (lower left) of Kenya. The narrow-faced creature squatting in OUR White House is too light-skinned to have a truly black-skinned African father.
My repeated broadsides at the White House fraud and exposing his weirdo mother got a leftie howling. Below is my retort first and then his salvo.
.
==================RECENT WEBSITE VISITORS
.
08/19 @ 08:03 : Bellevue, Washington, US
08/19 @ 08:02 : Zagreb, HR [CROATIA]
08/19 @ 07:59 : Oxford, Ohio, US
08/19 @ 07:54 : Pensacola, Florida, US
08/19 @ 07:52 : Pasadena, California, US
08/19 @ 07:51 : Charleroi, Pennsylvania, US
08/19 @ 07:47 : Saltsburg, Pennsylvania, US
08/19 @ 07:47 : Iran, Islamic Republic of, IR
08/19 @ 07:46 : Saltsburg, Pennsylvania, US
08/19 @ 07:44 : Edinburgh, GB [SCOTLAND]
08/19 @ 07:44 : Biloxi, Mississippi, US
08/19 @ 07:42 : Monroe, Michigan, US
08/19 @ 07:40 : Eschborn, DE[UTSCHLAND = GERMANY]
08/19 @ 07:39 : Baltimore, Maryland, US
08/19 @ 07:36 : North Richland Hills, Texas, US
08/19 @ 07:35 : Cincinnati, Ohio, US
.
This bridge was built by the Roeblings of Germany, who had settled in Saxonburg, Pennsylvania and there invented steel cable. They later built the Brooklyn Bridge.
.
08/19 @ 07:35 : Leeds, GB
08/19 @ 07:35 : Eisenach, DE
08/19 @ 06:03 : Houston, Texas, US
08/19 @ 05:59 : London, GB
08/19 @ 05:58 : Canberra, AU[STRALIA]
.
Canberra (lower right) is the capital of the continent-sized white nation, which is being overrun by unwanted, pushy Chinese, Jews and Lebanese.
.
Thanks to a law passed by Parliament, located in this alien-looking building here, it is illegal for white Australians to criticize the minority takeover. My friend Brendon O'Connell of Perth on the west coast is doing three years for criticizing the Israeli takeover of Australian telecommunications via an evil Tel Aviv front company called Verint.
.
08/19 @ 05:57 : Hamburg, DE[UTSCHLAND = GERMANY]
08/19 @ 05:55 : United States, US
08/19 @ 05:55 : Cambridge, Massachusetts, US
08/19 @ 05:54 : Strømmen, NO[RWAY]
.
Strømmen is east of Oslo, the capital., My most distant ancestors were Norwegians.
.
08/19 @ 05:53 : Brossard, CA[NADA]
08/19 @ 05:51 : Vejle, DK [DENMARK]
08/19 @ 05:49 : Saltsburg, Pennsylvania, US
08/19 @ 05:49 : Vejle, DK
08/19 @ 05:47 : Switzerland, CH
08/19 @ 05:46 : Lima, PE[RU]
08/19 @ 05:44 : New York, New York, US
08/19 @ 05:40 : Dokkum, NL [NETHERLANDS]
08/19 @ 05:39 : La Grita, VE[NEZUELA]
08/19 @ 05:39 : Teheran, IR[AN]
08/19 @ 05:30 : Frankfurt Am Main, DE[UTSCHLAND = GERMANY]
08/19 @ 05:27 : Jyväskylä, FI[NLAND]
08/19 @ 05:27 : Bethel, Connecticut, US
08/19 @ 05:20 : Colorado Springs, Colorado, US
08/19 @ 05:19 : Colorado Springs, Colorado, US
08/19 @ 05:19 : Düsseldorf, DE
08/19 @ 05:19 : United States, US [Hi, FBI.
]
08/19 @ 09:22 : Plaza, PA
08/19 @ 09:21 : Berlin, DE[UTSCHLAND = GERMANY]
.
.
08/19 @ 09:22 : Plaza, PA
08/19 @ 09:21 : Berlin, DE
08/19 @ 09:20 : Domsjö, SE [SWEDEN]
.
Girls soccer ["football"] team
.
08/19 @ 09:20 : Åkers Styckebruk, SE
08/19 @ 09:17 : Middletown, Delaware, US
08/19 @ 09:20 : Domsjö, SE
08/19 @ 09:20 : Åkers Styckebruk, SE
08/19 @ 09:17 : Middletown, Delaware, US
08/19 @ 09:17 : Middletown, Delaware, US
08/19 @ 09:16 : Saltsburg, Pennsylvania, US
* * *
Dear Reader in Saltsburg:
Why do you not contact me and start supporting me? Do you imagine that reading will solve our problems?
Do you think George Washington just read books from 1776-1781?
I am a man of action, I need money. I need a headquarters location.
What are YOU doing to HELP?
John de Nugent
(same name, my real name, is found on Skype)
(724) 212-5426
john_denugent@yahoo.com
223 First Street, No. 303, Apollo, Pa. 15613
Moneygrams and Western Unions to "John de Nugent"; cash can be delivered in person, but know that I am always armed and the safety switch is off when any dubious stranger approaches me.
At PPG Square in downtown Pittsburgh
,
in front of the mirror-plated stegosaurus
* * *
08/19 @ 09:14 : Alexándria, GR[EECE]
08/19 @ 09:13 : Jakobstad, FI[NLAND]
.
Jakobstad is a bilingual city on the Finnish coast, across from Sweden, 56% Swedish- and 40% Finnish-speaking. Here is the local tobacco-products factory, with typical clean Nordic lines and design.
Sweden and Finland are the two blondest countries on earth.
A haunting song from Finland, by a Swedish-Finn, Jan Sibelius, "the Swan of Tuonela." This sombre melody is one of Sibelius' best known pieces. "The Swan of Tuonela" is part of the Lemminkäinen Suite, and here it is performed by the Oslo Philharmonic Orchestra with Mariss Jansons. (Picture: "The Swan of Tuonela", c. 1945, by Gabriel de Jongh)
.
08/19 @ 08:58 : Koryazhma, RU[SSIA]
08/19 @ 08:57 : Aurora, Colorado, US
08/19 @ 08:54 : Germantown, Maryland, US
08/19 @ 08:50 : Columbus, Georgia, US
08/19 @ 08:44 : East Chatham, New York, US
08/19 @ 08:41 : Milan, IT[ALY]
08/19 @ 08:39 : Plzen, CZ [CZECH REPUBLIC]
08/19 @ 08:31 : Lebanon, LB
.
==============BLOND "JOKES"
.
I found a thread on a discussion forum with nasty, Khazar-inspired "blond jokes."
I counter-attacked:
* * *
Anyone who knows me knows I am the least politically correct person on the third rock from the sunBUT…
……for an ethnic stereotype or ethnic joke (such as these "blond jokes") to be funny, there must be SOME basis in reality. So Since when are blond(e)s demonstrably stupid?
I am part-Irish and can take an Irish joke very easily….or a German, Jewish, black, gay joke if if is truly funny…..
If blonds WERE stupid (like some Irish do drink, and some blacks are lazy, and some Jews do steal, and some Whites ARE nerds and some whites do not dance gracefully), I would be the first to laugh at a well-told "blond joke."
Fact is, however, that blonds are anything but dummköpfe.
Scandinavia scores highest in the world in so many areas of science, Nobel prizes, education and technology…..
…..and so do the blondest US states such as in the Upper Midwest…..
Professor Richard Lynn's map of US states by IQ.
It's pretty obvious that is where the Americans of Scandinavian, Baltic, Irish, English, Scottish and German genes preponderate.
It is the homely, even super-guly Khazar "Jews" who promote these blond jokes, as a subcategory of their shiksa jokes. I NEVER heard them when I was a kid in the 1950s.
A Hanukkah card in 2007: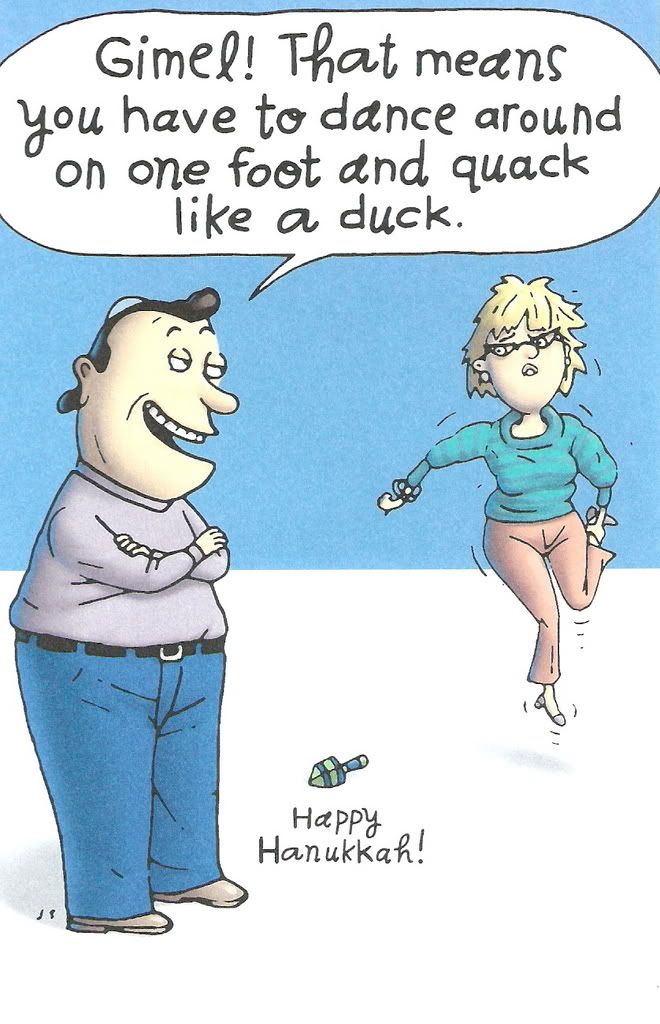 Funny, nobody ever told a blond joke around me. They might have gotten a belt in the mouth.
J-o-s-e-p-h Kennedy, Sr. in 1902, Boston Latin School, before he entered Harvard.
Paul Hornung, left, Green Bay Packer, one of the greatest NFLers of the 1960s.
Jack Nicklaus, the "Golden Bear," perhaps the greatest golfer ever in a sport that demands thinking.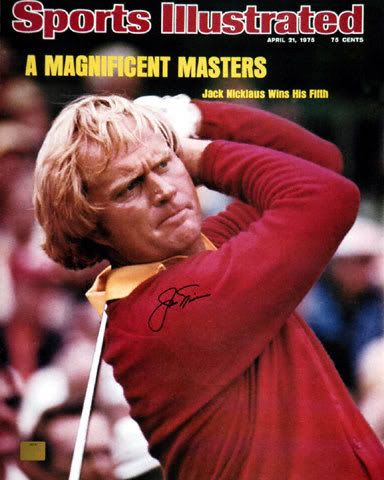 Nobody laughed in battle when the Waffen-SS showed up, such as Jochen Peiper.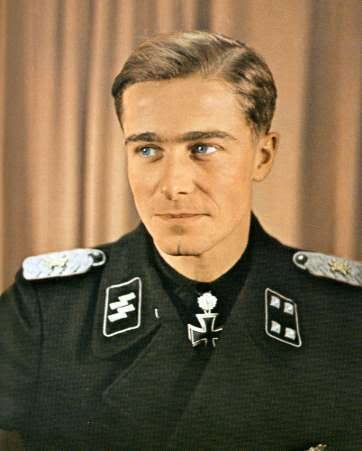 Open season to trash blond kids? The last permissible racism? Actually, YES…..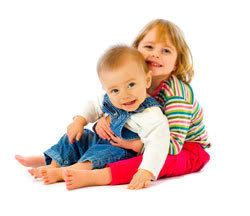 Nathan Hale died for you: "I regret I have but one life to give for my country."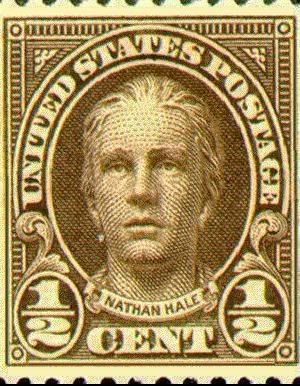 I really do resent this blond-jokery because I know for a fact that Mexicans and Blacks in high school DO abuse blond kids and especially call the girls "blond whores." I was told this specifically by a girl I know who used to attend San Pedro High School near Los Angeles. She never gets this vicious slur any more here in Pennsylvania. (It would be bad for the jokester's health….
)
Here is an excellent article by Steve Sailer on blond-bashing, refuge of self-hating Whites who hang with Khazars and with anti-white racist blacks and illegal alien Hispanics.

The Left in Khazar-controlled Germany LITERALLY promoted a campaign, as here in Dresden, called "No Sex with Nazis." It amounts to a call for genocide of all Whites who care about their race. And under President Obongo here in America — whose preacher for two decades once screamed "God damn America!" — the campaign will only get more deadly-serious.
The fact is, though, that blond and blue-eyed people may indeed be more naive, that is, they are often very honest people who expect all others to likewise be honest, and thus are overly trusting — in a mixed-ethnic environment. But they are hardly stupid. In several northern European languages, "blue eyed" actually has a secondary meaning of "naive."
In any case, My fellow Americans, I ask you:
Do we really want to go without this?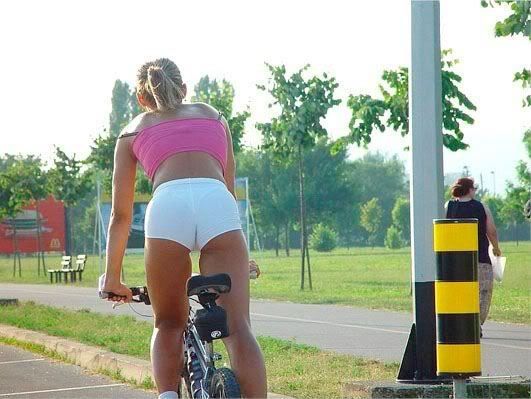 ==================THANKS GO OUT TO A GENEROUS SUPPORTER
.
After a comrade in Europe sent me yet another Western Union donation of heroic proportions, he wrote:
Btw, the new website [at http://www.johndenugent.org] looks great. Very professionally done. Solutrea, Arise!
I responded:
Thank you for yet another big donation!!!!
Tony, the webmaster in Ireland has done a fantastic job on the new website indeed, and it was a blend of his work, graphics by a Hungarian comrade and of course my content and final decisions.
I salute you, brother [T], for your bravery. I do not underestimate, and neither should you, how vital you have become. Once the post office stopped delivering contributions, which would destroy any business quickly, only contributions made via Western Union and Moneygram have kept me pushing forward to finalize all my preparations.
Of course, the main one being attacked, and the one in the most danger, is I myself….as a former Marine and a man with leadership and vision. So you see, I live in a dangerous world, but this is my duty. You live in a dangerous world by helping ME to start this. So we both are warriors, and courage is the main thing that historians of the future will speak of when discussing the period 2011-2012.
A key part of my life that is underestimated, T, is the heavy decision to never start yet-another-NS-group! NS did not succeed then, so why should it now when the Jews have three times as much power? No it must be NS version 2.0.
And it is because of YOU, another big donor being tapped out, as we say (he has given the max he can) that we are now at the final stage. The website is ready (we are merely adding more content and will continue to do so) and the videos are ready. I took the gamble of spending money on the final video, the launch video, and the editor, working with me closely, has done a superb job.
Now I must get a safe headquarters, and am thinking creatively and innovatively about this challenge. I prayed last December that I evolve into a man who can succeed where the great Hitler failed. One of my attackers revealed the most private things about me in half-truth ways, violating friendship, privacy, and forgetting everything I did for him. But one thing he said was true, in his half-truth attack:
Never will I use a strategy that has already failed in the past, in both the 1933-45 failure and the postwar failure. Since there is no one else, I decided that no matter what pressure others put on me to hurry up and start "something," I would make my move only when I was ready, my preparations were ready, and the full crisis was upon us to make the masses suffer enough so enough would awaken.
And now here we are, at that moment, thanks to you, ready.
Btw (by the way) I just got an email in German, vindicating my decision to go whole-hog into the discussion of reincarnation so as to create fearless warriors as part of an elite strategy. First in German — and then translated into English:
* * *
Sehr geehrter Herr de Nugent,

Seit drei Tagen beschäftigt mich Ihre Seite und Informationen "aufs äußerste". Ich denke dass ich Ihnen helfen möchte. Ich werde Sie in 1-2 Tagen anrufen. Ich bin seit April 2011 aus der BRD-GmbH ausgetreten. Meine Erlebnisse helfen Ihnen vielleicht weiter.

Wie sind Sie auf mich bzw. meine Email-Adresse gekommen?

Alles Gute — A
[in English]
Dear Mr. de Nugent, For three days I have been preoccupied "to the utmost"with reading your site and information. I think that I want to help you. I will call you within 1-2 days. I left in April 2011 the Germany Corporation. [He means Germany is a Jewish-owned private slave colony to make Jewry rich.] My experiences will help you perhaps.

How did you come upon me and my email address?

All the best – A
* * *
Now look at this!
http://www.washingtonpost.com/blogs/guest-voices/post/white-supremacy-the-real-homegrown-terrorism/2012/08/07/1603addc-e0e3-11e1-8fc5-a7dcf1fc161d_blog.html
Excerpt: The most dangerous enemy is the one who most resembles you. That is why the danger of white supremacy is so underestimated as a severe domestic terror threat. White supremacy is the true homegrown terrorism, dating back to the 18th century in the United States. White supremacy is the greatest danger we as Americans face as a source of domestic terrorism, and one of the least recognized. It is difficult for law enforcement, as well as ordinary white Americans, to recognize the extraordinary threat coming from those who look like them in terms of race. That makes them all the more dangerous.
* * *
I believe I stand vindicated. ONLY a totally new strategy is justified. Or soon it will be over, and as the famous poet T. S. Elliot said:
"This is how the world ends,
this is how the world ends,
not with a bang
but with a whimper."
They want to snuff out the white movement now quietly, with many individual arrests across the country, and financial death, like blowing out one candle after another.
But due to YOU, and W before you, and a Canadian, they did NOT succeed in strangling me financially. Others stayed loyal, such as the Canadian and an Irish webmaster.
That is THEIR glory.
I pledge this to you: I am idealistic enough to inspire others, and vicious enough to do ANYTHING — so that this time we win. It is our last chance.
John de Nugent
PS I have been preparing for 34 years…..awaiting the moment to strike, when hatred of ZOG has peaked, knowing we have ONE chance, and just one leader who can do it.
I accept this terrible burden. In the end, I pray for a major donor and whether I get him or not, I just have to "go for it." Ultimately, we do not do any of this for thanks, though they are appreciated. My thanks come from God, and a future generation. And we will be incarnating ourselves as souls into whatever world –heaven or hell — we are founding now.
.
================Brandon Raub and angry young people
.
Brandon, your heart is in the right place — but revolutions should be avoided whenever possible, and young people should not be the ones starting, and certainly never heading them. Especially not with a single-shot rifle,  youngblood, that looks like a .22,

I had content up on this very blog earlier about Brandon Raub, the arrested former Marine down in Richmond, Virginia.
(Btw, NEVER SAY "EX-MARINE," FOR WE ARE NEVER EX-MARINES IN OUR HEARTS. I have EX-wives and EX-girlfriend, for sure, and "ex-" is accurate because between me and them, well, it is definitely "over."
As in "Head for the Exit."
But no normal former Marine ever leaves the Corps in his heart; it is a lifelong brotherhood, and it is built on unforgettable experiences of pain and pride. To be a Marine is to be ready to kill and die, to face the horror, and this is true, percentage-wise, more than another other major branch of our armed forces. (However, smaller elite units such as Green Berets, Delta force, Navy Seals, etc., are also in the Marine category of very painful levels of training, they too face huge, real life-and-death dangers, and they also end up grim-faced like Marines.) I would have to say "grim-faced" — no longer an innocent child at all inside who believes in the Tooth Fairy — is how I can tell a former Marine (or other elite warrior) from anyone else.)
With respect to Brandon Raub, as so often with the Internet, as new info flooded in, I began to see, however, that this young man was probably indeed about to do something stupid, violent and counterproductive, and it might have gotten innocent people killed for nothing. (Innocent people get killed every day for nothing by criminals and our government, btw. but that surely is not OUR goal…. There must be no blind lashing-out, and no bare-chested twenty-somethings leading a revolution!!)
This video (found below) on Youtube seems mostly to make sense, though the narrator's use of the word "acceptance" made me uneasy. What are we to "accept"? Is it mature now to accept our doom? Is is "wise" to decide ZOG is omnipotent? Is the lesson that violence never works? (Uhhhh — it did for George Washington.
) About what exactly is the narrator asserting here that we should find "acceptance"?
As stated, I do not know who the a narrator is, but he does seem spot-on that Brandon Raub was indeed about to go ballistic, postal, and do something f–d up.
Here now is the video:
http://www.youtube.com/watch?feature=player_embedded&v=TSJuKlFuotA
What Brandon Raub needs to do is contact me when he gets out, hopefully without having been totally zombyized by ZOG psychiatric drugs that make him far more depressed, anxious, or even suicidal.
A supporter wrote me about some young people who had let her down.
This is my edited version of my reply to her:
* * *
Well, I would make a general comment, and since it applies to so many I think it has general validity.
Although people like you and me have spent decades in this Cause, as a GENERATION in a sense "we" have failed these young people.
Many, yes, most of them have grown up in hell. Bad childhoods, misery in high school, and now a most uncertain future.
They see our grays and think:
"Thanks a lot for bequeathing us a world that sucks."
Z's father is a hopeless alcoholic. J cannot stand his father. J's father was a child molester, and so was M's. And these kids are typical of what I see all around here!
H, the one whom you never had to help, but who betrayed me, and it was I who "carried" him expense-wise for eight months directly and wrote him three times a week while in trouble, has a father who calls him a disgrace to the family. When his veterinarian father came home on the weekend, he would always leave.
But in a way, how can I completely blame them all?
Young people are designed by nature to be impatient with excuses and old and failed ways of doing things. They are supposed to be revolutionaries and demand change. This is the role our genes appointed for them: "Out with the old and in with the new."
Now, what they do not understand is because, as a Harvard study proved decades ago, their brain is not fully developed until age 30 — age THIRTY!
You have to really grasp that even J is a child, M is a child, J was a child. Z is a child. And not a one of them except M has had the slightest military training. This makes M head-and-shoulders above the other young ones I have had to deal with. He says sir and ma'am and when I lay down the law, he listens.
But what Harvard teaches us is this: When they get fed up with US oldies, or feel no more obligation toward US, it is mostly because of their brain-caused, until-30, childish fantasies. Somehow, you see, we should be perfect. Somehow we should work miracles- Somehow we should wave a magic wand and change hearts of thousands by force majeure.
Somehow, I should put the money back in my mail box that the President of the United States stole.
I harp on reincarnation for many important reasons. And one of them is this:
The young kid of today who barely needs to shave and is so fed up with slow progress — he was alive in other times and he became old too. He may have been one of the many who made their peace with the System in 1720, 1820 or 1920. He said ZIP as the Jew encroached, creeping, on everything.
This disaster has been GENERATIONS of karmic cowardice in coming. Generations of cowardice! Generations of "I ain't gonna try to take on the System! I ain't no hero!"
Nope, you ain't no hero! Nor did you even support one…. Nosirree-bob.
These young people should have no illusions that they were all selfless idealists and heroes in their last lives. For they most likely were nothing of the sort.
arrest was probably intended to intimidate me specifically as well as others.
Going back to Brandon Raub, the fact that he meekly surrendered also proves that Marines are brave — but mostly when under orders. As individuals they are almost like anyone else.
Which is why THEY, and everyone else, needs a LEADER.
People do the right thing for a LEADER.
Very, very few are individual heroes and lone martyrs. Leonidas was a brave Spartan king, but he had 300 years of the culture of Spartan bravery behind him, and he had 300 like-minded Spartan men beside him.
I think in a way, frankly, that I and you and others are braver than Leonidas was. He was brave BECAUSE of the surrounding culture.
We are brave DESPITE the surrounding culture.
I feel something coming.
And something confronting it, and it will be a presidential man, educated and experienced, to lead.
.
=====================TRUTH ABOUT HERERO GENOCIDE (IT WAS BY THE HEREROS)
The Untold Story: Genocide of German Settlers by the Herero
It is the wont of "exterminationists," when slandering the German people, to omit aggressive actions by the other side which resulted in the supposedly criminal acts in question – the latter being, in actuality, acts of self defense. Examples of this ploy in "mainsteam" historical accounts of World War II are legion: for example, we hear endlessly about the London "Blitz," which was directed against military targets, but very little about the truly genocidal bombing of German civilians by the Allies.
The usual accounts of the Herero "genocide" conveniently omit what led to the marshalling of the German troops against the Herero to begin with, which was a planned, unprovoked mass murder of unarmed civilians on the basis of their German ethnicity — the Herero had promised the British government of Botswana that they would not harm British settlers in then German Southwest Africa – thus genocide, according to the legal definition of the term.
For example, a timeline on the Internet purporting to show genocides of the 20th century has this entry:
1904 Aug 14 The cattle-herding Hereros, a tribe of Southwest Africa (later Namibia), became the first genocide victims of the 20th century. Kaiser Wilhelm II had sent General Lothar von Trotha to put down a Herero uprising…
http://www.timelinesdb.com/listevents.php?subjid=440&title=Genocide
Of course they omit the fact that this "uprising," which had taken place exactly 7 months before, on January 14, was not an attack on military targets, but a mass murder of unarmed civilians.
Else and Gustav Sonnenberg
Else Sonnenberg, the wife of a Waterberg store keeper, Gustav Sonnenberg, who was murdered in his bed by Herero, wrote about her experiences in a book entitled Wie es am Waterberg zuging. (What Happened in Waterberg). The following letter which was published in Else's book, written by "Farmer" Klussmann, a friend of Gustav Sonnenberg, confirms the fact (also clear from her account) that plunder was an important element of the uprising.
Caption:
That is a photo of one hardheaded, tough "Kraut"!
…..Kaiser Wilhelm mustache and all.…. Klussmann survived three rounds of usually lethal Hereror head-bashing to live to be 88 years old.
Not only that, but he stuck it out in what was to become Namibia till his death in 1962 (see photo below)
Dear Father,

Hopefully you got my last letter, written in pencil. I just wanted to give a sign of life, since I didn't know if the letter would reach you or not.

At the end of last year the Bondelswarts in the south rebelled. Since nothing was feared from the Herero, almost all the troops went south; only four of the Field Company remained in Outjo. On January 12 the Herero began as well, but kept it so secret that none of the Germans had any suspicion. In one day they murdered and plundered all over the country. One hears from all sides that January 12 was the day agreed on by the Herero. For many years there has not been such a mass murder in any colony as here in Southwest Africa.

On January 14 I received a note from Waterberg Station informing me that the Herero were rebelling and would almost certainly steal my cattle. I was advised, however, to remain calm; I should just keep an eye on them. No one thought of people being killed. When I woke on January 15 all my men were gone; also I saw that meat had been stolen. Shortly thereafter one returned and said they were on the trail of those who had stolen the meat, and asked if they should bring the fellows back. I told him, if it wouldn't take too long they should bring the men back. There were three of us Whites. One, by name of Weschkalnis, was passing through, and one, by name of Boettcher, had no job and was waiting for the new railroad to begin construction; he wanted to stay with me till then.

After about a half hour my men came back with four tall Herero and called from a distance that I should bring ropes to tie them up. I waited till they came and told one of my men he should bring rope, which he did. We stood by them, without any weapons at hand. However, as my men did not begin, I told them they should quickly tie them up. Then one of my men gave a signal and said "Opuo." Then they attacked us: each of us was grabbed by four or five men and knocked to the ground. I saw how my men beat Boettcher down with their kirri [wooden clubs – see photo – the full name is "kop kirri" – "kop" being probably an abbreviation for the German word "Kopf" = head – MH.] – he cried out quite pitifully.

An example of a "kopkirri": traditional Herero head-bashing implement. The American Indians used a similar instrument, which the French gave the word "casse-tête" to ("break-head"). Such slugging weapons often left the victim alive but in horrible pain inside their brain for a year or more until they finally died.

Another brainbasher

When they had killed him, it was my turn. I called out to the man in Herero, "Would you kill your master?" and reminded him of what I had done for him. He said only "You're lying –- shut your trap!" and gave me some blows with the kirri. I was knocked down so that my face was to the ground and I held my hands over the nape of my neck. Because of this my left hand was totally smashed. After that they pulled my hands away and bashed my head and neck a long time, till they thought I was dead. Then it was Weschkalnis's turn. While they beat him I lifted my head up a little so I could see what the men were doing in the house. Then one of my men came out of the door with a rifle. He saw me and called out to the others that I was still alive. So I received some more blows, but did not lose consciousness from all the blows, and that was my luck. So I endured all the blows without making a sound.

They had already taken my shoes after the first blows. Now a couple of fellows seized each of us by the legs and dragged us, as you would drag away a dead dog, some 100 yards into the bush. They threw us down next to each other and ran quickly back to the house to plunder it. As we lay there I heard that Weschkalnis still groaned; I said nothing, though, since I thought we were still being observed. He had noticed, however, that I was still alive, asked me if I was still alive and if we could get away. I told him, however, that that wouldn't work. Because if the Herero checked on us later and we were gone, they would follow our trail, and then we would really be done for. So we remained lying there just as they had thrown us to the ground. It wasn't long before they came back. First they looked at my pants, which were torn from being dragged, so they left them on me. They took Weschkalnis's pants off, but Boettcher's were torn too, so they didn't take them. Then one noticed that I was still alive. So I received a third round of blows, but I withstood these too.

Then they left us in peace; after we had lain there about one and a half hours it was quiet in the house. Then we stood up, examined Boettcher carefully; but there was no life in him. We both set off, and after two and a half days we came to Oketoweni, where two Germans lived. Their cattle had been stolen too, and they were packing up to move to Outjo. After one and a half days we arrived there and went into the hospital. After four weeks I was able to leave; my head and hand were then healed. When peace will be established again no one knows yet. Meanwhile I'll remain in Outjo.

I still haven't heard anything about Gustav Sonnenberg and his wife. Perhaps after the war is over I'll come home; first I must see what the situation is with regard to compensation, though.

Warm regards to all,

August Klussmann
The grave of Gustav Klussmann
An Afrikaner from Southwest Africa write:
* * *
What really happened in 1904
It helps to have a look back.
The Hereros at that time were cattle breeders who lived as nomads. They entered what is now Namibia from Angola and trekked south. They had no permanent settlements. They killed the San [Hottentots], wherever they found them, without mercy. They met the Tswanas and drove them back in the direction from where they came from. They enslaved the Damaras, who had, in their eyes, no right to possess anything. They met and fought the cattle rustling Namas and were driven back through ferocious battles by them to Okahandja.
That was the time when the German colonialists with their administration came, following the questionable request of some missionaries. They stopped the tribal wars, first by agreements and then by force. For the Hereros the Germans were just another tribe. Their leaders were quite happy to exchange cattle against other goods. The Hereros noticed only later that their understanding of land ownership was totally different from what the European knows as ownership.
The white settlers fenced the land in and started drilling boreholes to pump the underground water up; something the Hereros had never done and are reluctant to do even today on their own. Here the trouble started.
The white merchants were happy to deliver goods to the chiefs on a credit-only basis. When the borrowers, did not pay, they were forced to pay their debts by having their cattle confiscated. By the way, this happens in modern Namibia every day. The then authorities forbade the selling of goods against credit. But it was too late. The young Hereros rebelled against this practice and beleaguered their chiefs to take action. The chiefs, who knew that they were the greedy culprits who handed over more and more cattle and land without having the mandate from their people, had only one way to maintain their leadership. They agreed to lead their people into war.
The war started in January 1904 with the unexpected slaughter of altogether about 150 German men, women and even children through Herero gangs. Farms were plundered and German settlements beleaguered.
Samuel Maharero issued a proclamation which called for the murder of every German man (excepting their missionaries, women and children). The Germans, of course, fought back. They had to contain the situation and fight with the few soldiers they had and wait for reinforcements from Germany. In August 1904 some Herero chiefs assembled in true nomadic fashion their families (at least more than 20 000) and their wealth (cattle) in the Waterberg area to wage a battle against the now 2,000 German soldiers. The battle was undecided. The Germans were totally exhausted. The Hereros trekked immediately after the battle in smaller groups with their whole belongings in the direction of Bechuanaland, now Botswana, on ways known to the Mbanderus and the Hereros for a long time.
The Germans could not follow them. After two weeks they send an officers patrol to find out what happened.
The patrol saw horrible pictures of dead people and cattle that perished because of lack of water. Corpses poisoned the wells. In the meantime the politicians had taken over and begun to develop their own ideas. General von Trotha , sent by the Kaiser to solve the war against the Hereros, issued in October 1904 – two months after the battle of Waterberg – a pamphlet, directed to the Hereros. He forbade them in clear words (in the famous so-called "extermination order") to come back. The "order" was in fact a proclamation in the language of that time for the Hereros. The German soldiers had been given the different order to not exterminate but to drive back the Hereros in the direction of Botswana. Women and children would have to be frightened by shooting over their head, so that they would be forced to retreat. It was therefore actually a similar order to the one that Samuel Herero had given to his people as to how to handle the Germans, sparing women and children. In December 1904, 11 months after the unprovoked murder of German civilians and after four months following the battle of Waterberg and two months after the proclamation (the "order") of General von Trotha, Mr. von Trotha and his "order" were withdrawn by the German authorities because of political reasons after intensive debates in the German Reichstag and recommendations given by administrators and authorities from German South West Africa.
That means, that the so-called extermination order of Mr. von Trotha, which was NOT an extermination order, just an order to drive the Herero back, had a life of two months only and no practical consequences, but unfortunately the negative propaganda effect remained as it seems forever.
In 1918 the famous 'Blue Book' was produceId by a British magistrate to prove the incapacity of Germans to run colonies. All colonies were taken from Germany and handed over to victors of the First World War. The Republic of South Africa administered South West Africa from then on. The "Blue Book" died a natural death afterwards, because many stories in it were found out to be in principle unfounded war propaganda and fabricated for one purpose only, to discredit the Germans.
In the 1960s the Sozialistische Einheitspartei Deutschlands or SED in East Germany (DDR) began to develop relations with the emerging freedom movements in the colonies in what they simple-mindedly called Afro-Asia. Under Russian supervision they gave them support, firstly through training in true Marxist-Leninist fashion. The Cold War was at its peak. They produced pamphlets, which were discrediting the 'West'.
Since parts of the archive of the German Army were stored in Potsdam (DDR) a scientist was asked by the party to produce a book about the Herero War of 1904,which could be used as an argument against the enemy. In due course Mr Horst Drechsler went through the archive and found the "extermination order" of General Trotha and other papers in relation to the Herero War of 1904. He put them together and fabricated a book, which could be used as an argument against whomever. He himself was not allowed to interview survivors or use archives in other parts of the world or even to leave the country. It became fashionable to use the word 'genocide' and to claim reparations. A whole bunch of so called scientists; lawyers and, most important, politicians have taken it over in the meantime to feather their own nest. Nobody seems to be interested in what really happened. The ideologues from yesterday are still around and active. Their argumentation is based on a hollow foundation. The archives in Namibia, South Africa, Germany and Britain are full of documents, which would give a more balanced view, if one were interested. One can only hope that the chiefs of today -black, white, Coloureds- have learned from the mistakes of their forefathers and follow a sober and realistic path. The future is for all Namibians and not for one tribe only.